I just love when Fall approaches! Lately the Summer weather has been cooling down a bit and I can almost smell Fall coming in the air and it makes me very happy! I can still remember the first days of school and how nervous I used to get when early September rolls around and sometimes I miss those days of being a kid with no worries. Oh, the good old days, but back to fashion... Today, I wanted to put together an early Fall look that uses one of my favorite skirts I also wear in the Summer!
Read below for some simple tips on this look!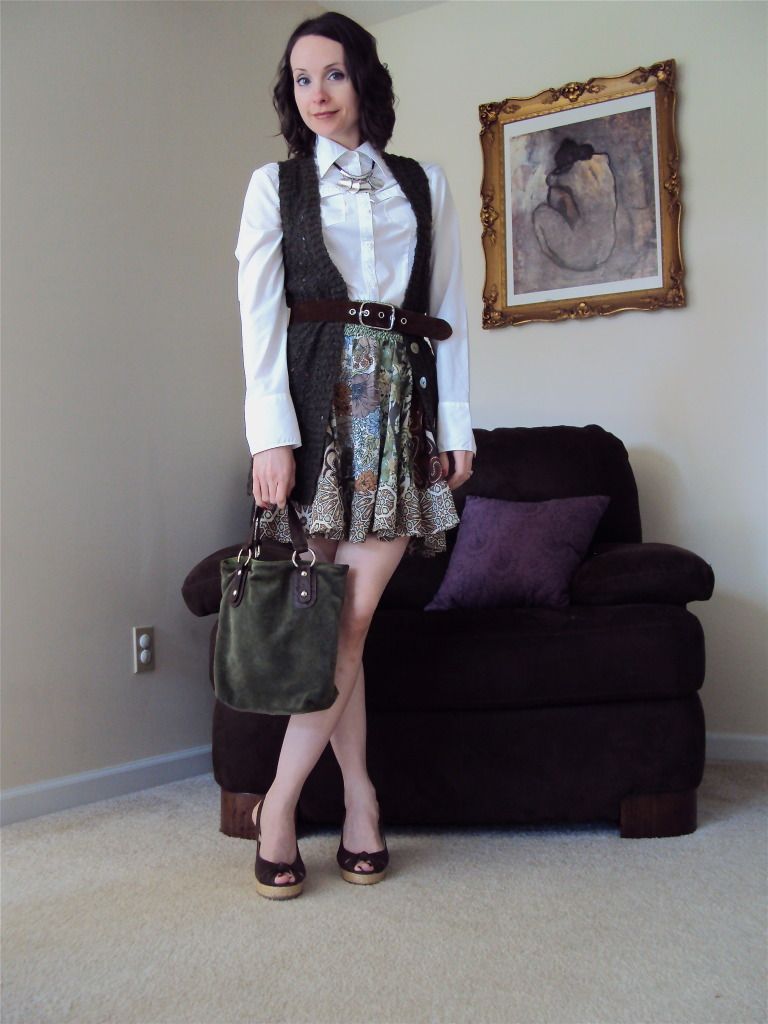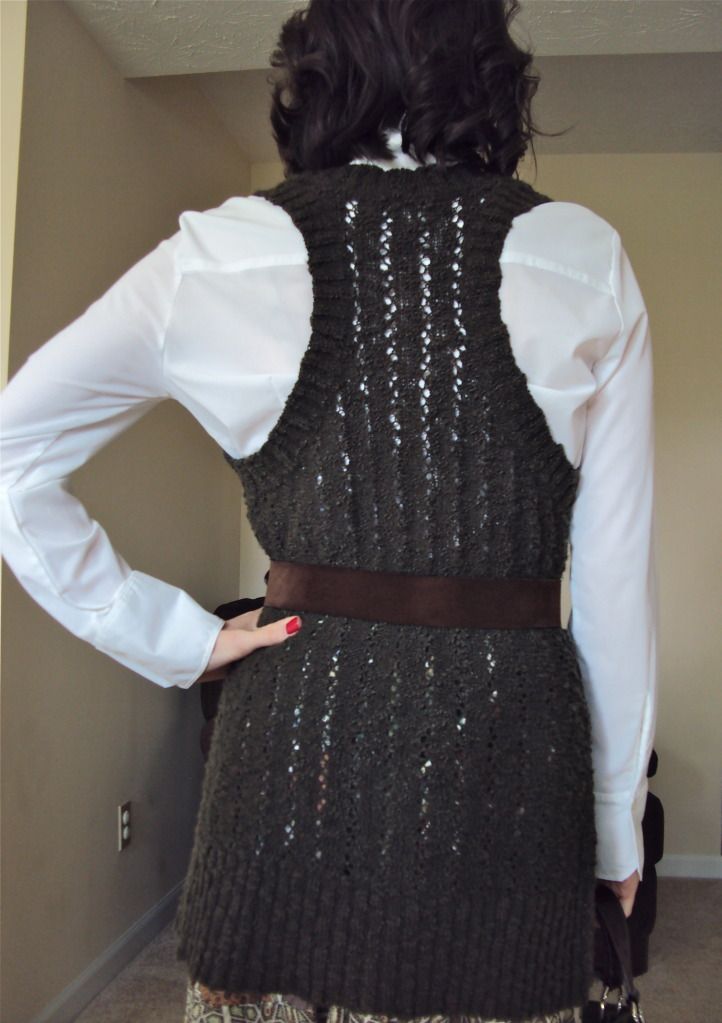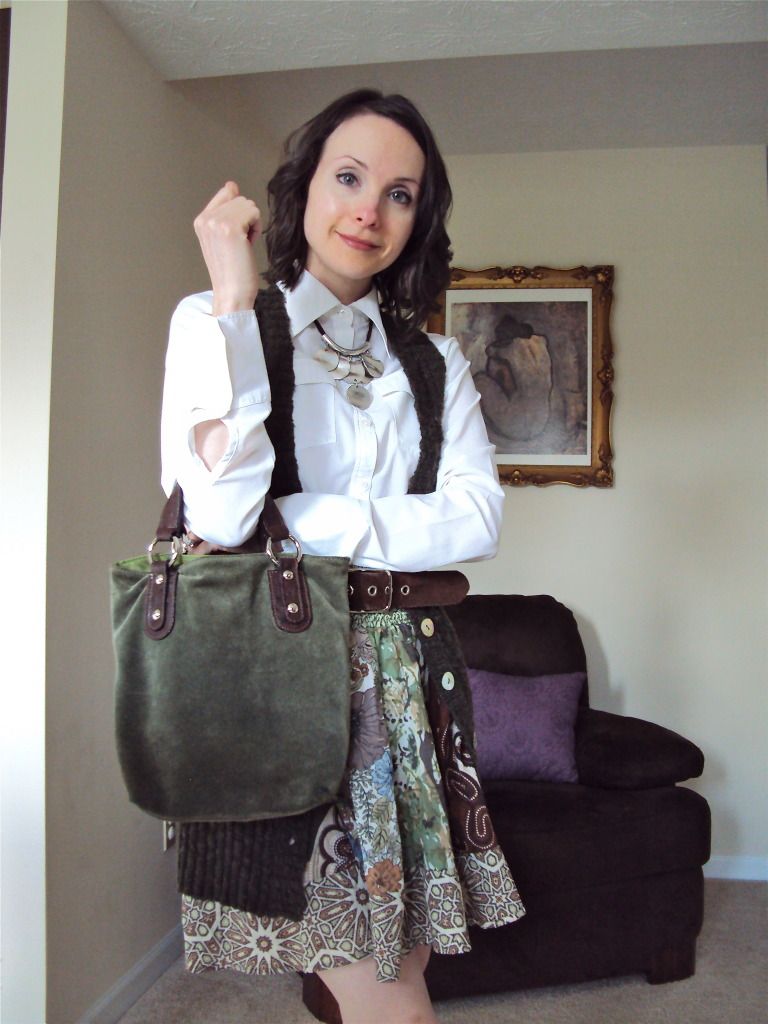 Shirt: Express / Vest: Charlotte Russe / Skirt: Target / Belt: Coach / Shoes: Steve Madden / Bag: Maurizio Taiuti
Quick Tips On How To Wear This Look:
1. White Button downs - These are the greatest addition to a summery skirt, because they have long sleeves and with Pre-Fall weather, it can be a lot cooler during the daytime. Buttoned all the way to the top gives you a polished and chic look and you can wear a cool statement necklace if you are into those.
2. Vests - If you like vests, I highly recommend to buy any and all that you see that you fall in love with! Why? Because they are the ultimate layering item for Fall/Winter and you can put them over anything! Belt them like above if you want a nice hourglass shape, but you can also wear it un-belted above too if you want a more bohemian feel and a not trying-to-hard kind of look.
3. Shoes - When the weather is still a cross between warm and cooler, you can still wear your wedge open toe shoes from Summer, but if you are facing weather in the early 60, a nice tight will be great to wear too with your open toe wedges for now until you are ready to pull out those boots!
Hope these tips will help you transition from Summer to Pre-Fall weather that will be here in a few short weeks! Don't forget to check out MONT AFFAIR, by clicking here or on the side bar on the banner to visit one of my new favorite online retailers! They are having a HUGE SALE going on until September 21st! Details are below!
Happy Shopping and have a great day!
xx, Pip